The primary focus of this website is Amtrak and VIA Rail, including schedules, accommodations, route guides, travelogues, examples of costs, thousands of rail travel photos, video clips, helpful hints, book suggestions, tipping and other onboard customs. However, a considerable amount of information and links are also provided for traveling by rail in Mexico, South America, Europe, Russia, China, Siberia and the rest of the world, including travelogues and photos. Links are featured to travel agencies and excursion companies with extensive rail travel and rail tourism experience throughout the world.
Note: Amtrak® is a registered trademark of the National Railroad Passenger Corporation. This is an Amtrak® fan site. Use of any trademarks™ or registered® trademarks on this web site does not imply any affiliation with or endorsement by the National Railroad Passenger Corporation.
The staff of TrainWeb and volunteers to the American Passenger Rail Heritage Foundation have been posting rail travelogues, photos and other information related to Amtrak to these APRHF Train Web Sites since 1996. You should always check with Amtrak for the latest schedules, services, equipment, etc. Information posted on the APRHF Train Web sites might not always be up to date, especially from postings that may be from several years ago.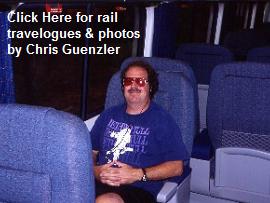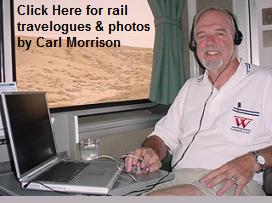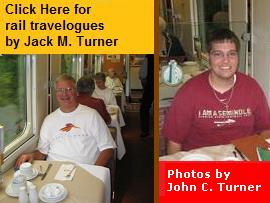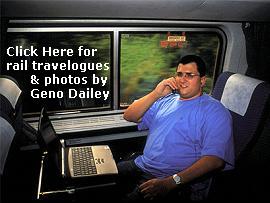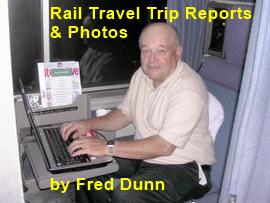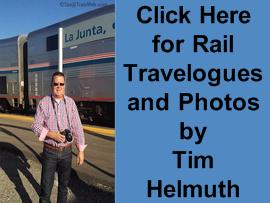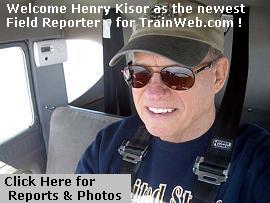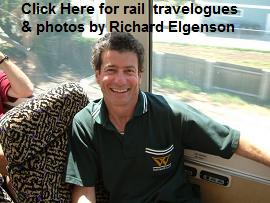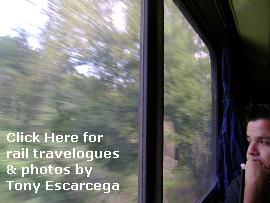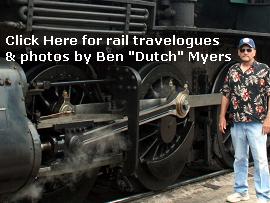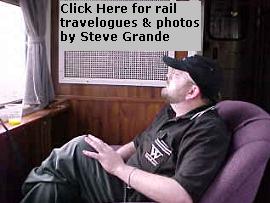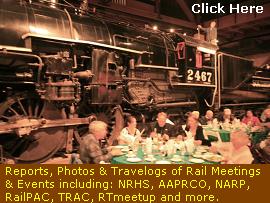 ---
Additional
TrainWeb Hosted Websites Featuring
Passenger Rail Travelogues & Photos:



















| | |
| --- | --- |
| | www.trainweb.org/theattic - Ron Goodenow's Attic The Attic is a personal museum, drawing on the stash of items I've collected -- and am still collecting -- in my railway and other travels. I'm including visits to museums and shortlines, profiles of American and foreign carriers, timetables... Read More>> |











| | |
| --- | --- |
| | www.trainweb.org/tony - Tony's Amtrak Travels Photos and trip reports of my many adventures riding the rails across America including Amtrak Lake Shore Limited, Amtrak Southwest Chief, Amtrak Sunset Limited, Amtrak California Zephyr, Amtrak Texas Eagle, Amtrak Coast Starlight, and more... Read More>> |





| | |
| --- | --- |
| | www.trainweb.org/usabyrail - USA by Rail The USA by Rail guide book, fully updated in this latest Eighth edition, reveals in entertaining fashion the unique pleasures of North American train travel with Amtrak and VIA Rail. John Pitt has travelled more than 75,000 miles by train in the USA and Canada and his book, published by Bradt Travel Guides, features comprehensive route guides as well as all the practical information you need to make reservations, buy tickets and find your way around strange train stations. There are maps to accompany each route guide, making it easy to plan your itinerary and get the most from an Amtrak or VIA Rail pass. Details of Amtrak... Read More>> |





| | |
| --- | --- |
| | www.trainweb.org/usarail - USA Rail Guide Passenger Railroad Guide - An Amtrak Stations Database that includes extensive photos and information of almost all of the Amtrak Stations plus some VIA Rail Canada Stations. A Japanese Version is also provided... Read More>> |



Click Here For Previously Featured Travelogues
Click on the below image to visit our
rail magazine promotion trading partner:

Rail Travelogues & Photos:


| | |
| --- | --- |
| General Rail Travel Resources: | General Rail Travel Information: |
| | |
| --- | --- |
| General Rail Travel Links: | Other Rail Related Links: |
---
Specific Amtrak Routes
Click on links below for information on each specific route including travelogues and photos:
Unofficial Rail Travel Fan Websites For Each Amtrak Route
Featuring Rail Travelogues, Photos and Other Information:
Unofficial Rail Travel Fan Pages For Each Amtrak Route
Featuring Rail Travelogues, Photos and Other Information:
Travelogues of Other Rail Journeys
Travelogues of other Amtrak rail journeys:

Travelogues of commuter rail routes:

Other Passenger Rail Links:

Click on the below images to visit our rail magazine promotion trading partners:
(Click here to add your print rail magazine.)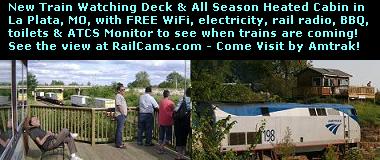 Click below for pages in the directory of TrainWeb sites: